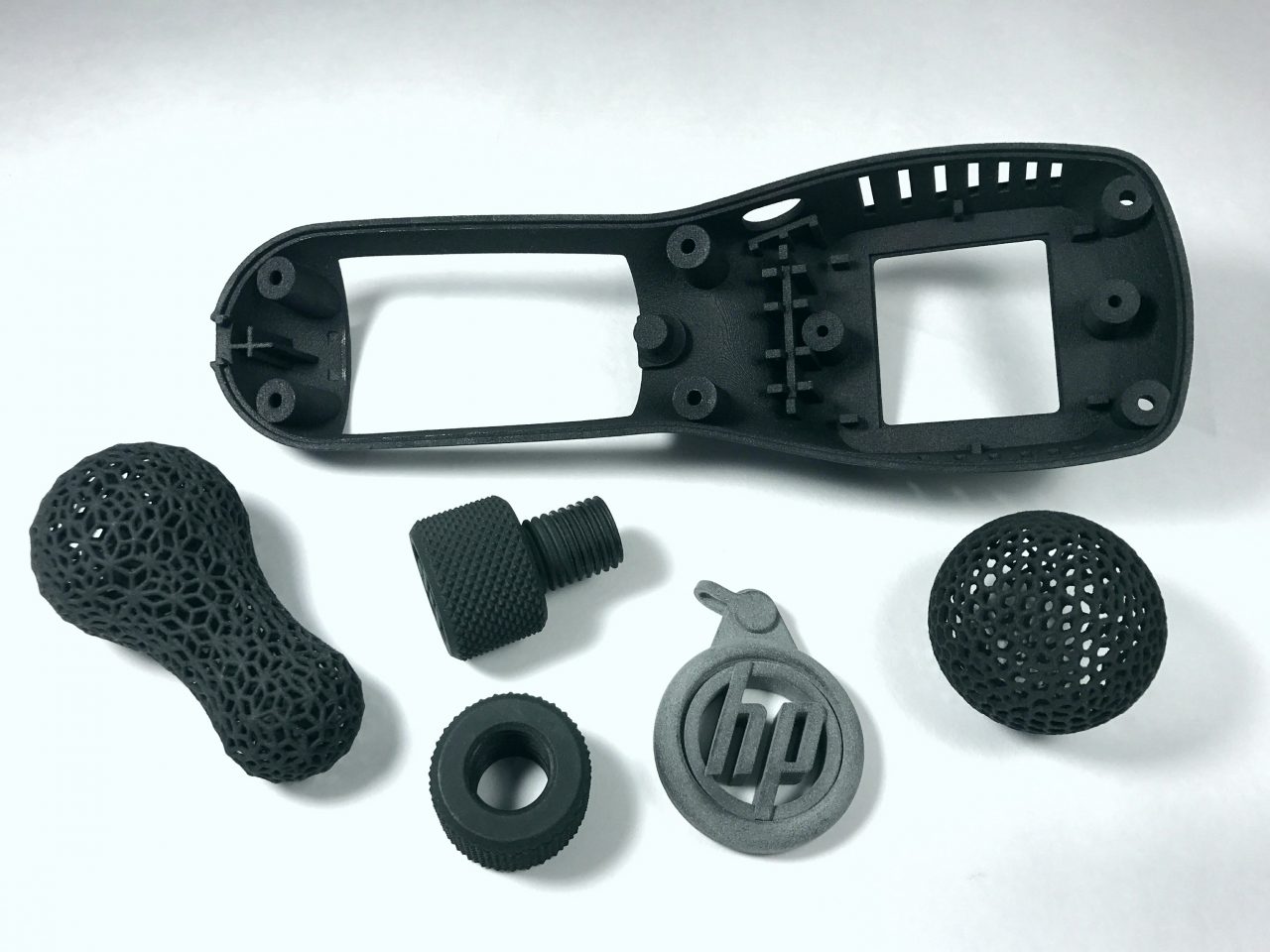 Aerosport Modeling & Design Offers Production Quality Parts with HP Multi Jet Fusion Technology
Industry leading quality, speed and cost savings available to customers across automotive, medical, electronic, military, aviation, toy and consumer markets
Thursday, October 5, 2017:  Aerosport Modeling & Design, a 3D printing service bureau based in Canal Winchester, OH, has added services using HP's award winning Multi Jet Fusion technology.
"Aerosport has provided customers across all industries the compelling, affordable prototyping services for more than 20 years," said Geoff Combs, owner, Aerosport Modeling & Design. "In keeping with our commitment to offer the most innovative technologies and competitive pricing in the market, we are proud to be the first service bureau in Ohio to offer HP's Multi Jet Fusion technology. HP has developed a game changing 3D printing solution that will enable Aerosport and our customers to produce production quality parts like never before."
"As we recognize the impact of the manufacturing industry this week with National Manufacturing Day on Friday, October 6, I believe the best is yet to come," added Combs. "With access to disruptive technologies like HP Multi Jet Fusion we are embarking on the future of manufacturing and entirely new business opportunities."
Using the HP Jet Fusion 3D 4200 printer, Aerosport Modeling & Design is able to offer the highest-quality prototypes as well as high-volume production manufacturing with several styles of finishing. HP's 3D printing solution lowers the barriers of entry to additive manufacturing by providing faster build speeds, high-quality functional parts, and breakthrough economics. The HP Jet Fusion 3D 4200 machine operates through a unique Multi-Agent printing process, offering dimensional accuracy, fine aesthetics, and superior mechanical properties. Parts can currently be printed in High Reusability PA 12 Nylon. Additional materials will be available as the largest chemical companies in the world develop certified materials for HP's Open Materials Platform, providing customers with an ever-growing portfolio of materials for different applications.
For more information on how to bring the advantages of HP's Multi Jet Fusion technology to your business contact Aerosport Modeling.
About Aerosport Modeling & Design
Aerosport Modeling & Design, Inc. was established in September 1996. Since the beginning, our goals have been to produce the highest quality prototypes, appearance models, working models and machined parts possible and to meet or exceed client expectations 100% of the time. As a partner in the process, we aim to serve as an extension of our client's own design and development team. For more than 20 years, Aerosport has served thousands of satisfied clients from many disciplines including automotive, medical, electronic, military, aviation, toy, consumer and more.
Contact:
Zac Holcomb
Aerosport Modeling & Design